Cultura offers a range of programs and services that support job seekers from multicultural and other backgrounds, and for employers that are seeking a culturally diverse workforce. We provide bilingual support to program participants and ensure culturally supportive practices. We work closely with job seekers and employers to deliver a pre and post-employment service for the best employment outcomes.
Community Employment Connectors
Community Employment Connectors (CECs) meet with job seekers from a multi- cultural background to understand their individual employment interests. They then connect the job seeker to the relevant employment, education, training and social services that will support them to prepare for and secure work. CEC's have extensive knowledge of the employment services which are accessible and appropriate for CALD clients, and assist clients to navigate these.
"Fatima had recently arrived in Australia and was wanting to begin work in the field she worked in in her home country. The CEC's assisted Fatima to organize her documentation to be submitted to the Overseas Qualification Unit. Once Fatima's degree was recognized, the CEC'S connected Fatima with the Skills and Jobs Centre to create a resume, as well as Deakin's CREATE program, to create Industry to create Industry Connections. Now having the foundations to work in Australia, Fatima was referred to Cultura's Job's Victoria Employment Service who is now assisting her to apply for jobs"
To book an appointment with a CEC please call Cultura's Northern Community Hub on 5260 6000 or email [email protected]
Jobs Victoria Employment Service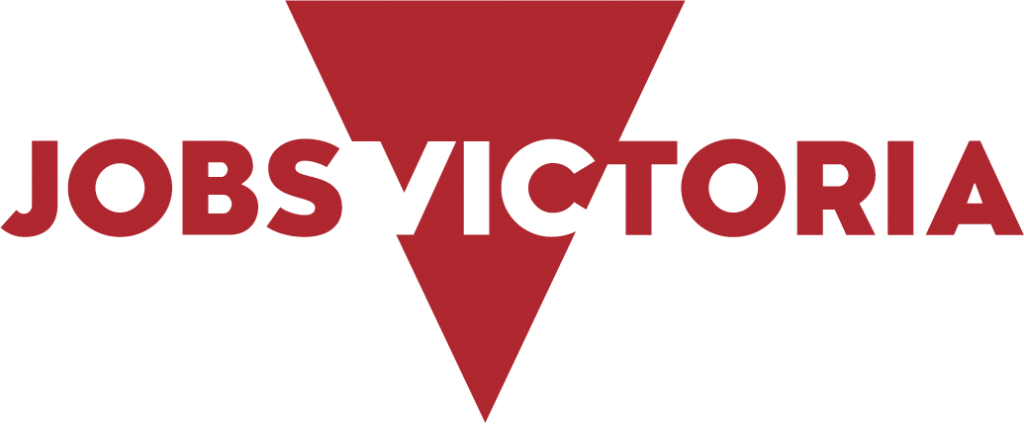 Cultura's Jobs Victoria employment mentors support multicultural job seekers with work rights who have been unemployed for 6 months; working 12 hours or less a week; or are at risk of long-term unemployment.  Our employment mentors provide pre-employment support (eg. resume preparation, expectations of Australian workplaces, rights and responsibilities of Australian workers). and help match them with employers. We work with the job seeker and the employer after they have been hired, to make sure there is a smooth transition and lasting outcomes for both.
Our Community Employment Connectors will refer interested job seekers wanting to join the Jobs Victoria program. To book an appointment with the CECs please call Cultura's Northern Community Hub on 5260 6000 or email [email protected]
Sapphire faced many obstacles: hesitant English, no car or license, a husband who was not sure if he wanted her to work, and no computer skills to apply for jobs. Her employment mentor helped her with her resume and found a temporary job in industrial sewing and pick-packing. While it was only for 3 months, it built up Sapphire's confidence. She loved working.
Jobs Victoria also funded driving lessons and Sapphire now has her P plates. This makes it much easier for Sapphire to be reliable and to find work. Sapphire was offered a full-time job as a machinist but her family commitments has made it unworkable. She is desperate to work, however, and her employment mentor is now supporting her to look for night shift work.
Reconnect provides participants with one-on-one mentoring to help them find a job or a training course that suits their strengths, interests and career aspirations. Mentors also work side-by-side with participants to address any other unmet needs such as housing, mental health, budgeting, or getting a licence. Support is provided for 18 months and is open to anyone living in Colac or Geelong. 
View Reconnect Flyer:     > Geelong    > Colac
Our Community Employment Connectors will refer anyone interested in joining the Jobs Victoria program. To book an appointment with the CECs please call Cultura's Northern Community Hub on 5260 6000 or email [email protected] Alternatively reconnect can be contacted directly [email protected]
Dylan has now been working as an Apprentice Mechanic for six months and is loving his job. He tells us that he could not have done this without his Reconnect mentor. She supported him through online training in a Certificate II in Automotive Vocational Preparation at the Gordon Tafe. Without her support in encouraging him, believing in him and talking to his trainer, he believes he would have been unable to undertake the course. It was a very challenging time for Dylan in many different ways. Dylan said as soon as he started to attend classes face to face he proved how hard working he was and was proud to have won an Encouragement award for his effort. 
Employment Services for Employers
Cultura takes a creative, flexible approach to assisting employers with sustainable staffing solutions while building cooperative, resilient and culturally aware workplaces with high retention rates of workers. 
Employers can access supported and pre-screened applicants that are work ready and with a broad range of skills and experience. After placement, ongoing support continues for both employers and employees to minimise miscommunication and misunderstanding. 
In partnership with Cultura's training division, Employment Services work in consultation with employers to develop industry specific training for future employees. 
Employment Services have a growing bank of employers across many industries, corporates, small to medium businesses, community services and government bodies. Cultura invites new employers to consider our job seekers as a means of improving  their recognised employment outcomes for people from multicultural communities as well as enhancing the cultural diversity of their workplace.
Contact Manager Employment Services at Settlement and Community for further information and discussion.